LiFE… abundantly! It's what everyone wants.
So how do we have life abundantly?
One way is to live a life filled with dignity and respect.  You deserve no less.  After all, you are made in the image of God!
How?
By understanding that God loves us, fully and completely no matter what our life has been like.  Maybe we have received hurtful treatment as a child or an adult; maybe it could even be called abuse, domestic abuse or domestic violence. 
Maybe we have been unkind to others. Maybe you have had experiences with addiction or other life issues.  Whatever the situation, God wants more for you. He wants you to have a life of freedom and empowerment – and He is the empowerment we need.
Living in Freedom and Empowerment is a ministry that reaches out to help others live the life God intends.
"I came that you may have life… abundantly!" (John 10:10)
In a world of disrespect, we believe God wants to restore respectful relationships, and we are committed to helping that happen. 
For more information on any of our ministry services, or to schedule a seminar or workshop, please contact us at: info@LifeAbundantlyFree.org
Offices Located in South Florida
Located in North Miami and Central Broward County with easy access from Palm Beach, Boca Raton and Miami.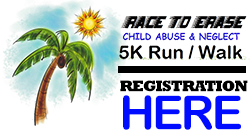 LiFE provides:
LiFE Workshops in South Florida
Adventures in Marriage Workshops on healthy relating and healthy marriages (multi-week, once a week format)
LiFE Counseling in South Florida
Personal Christian Counseling services for men, women and children and Christian Life Coaching for men dealing with life and relational challenges
LiFE Counseling Worldwide
Email support and counseling
LiFE Seminars
Approachable: Being the Woman
Other Women Seek (For Women)
Real-latable Men
(Being Real, For Men)
Gaining Intimacy with God
Love is Peace and Respect…
Love is Not Drama and Trauma
(A workshop for Teens)
Being His Hands:
How the Christian Community Can Help the Hurting
Recognizing Child Abuse for Children's Ministry Workers
Creating a SAFE Place (For Ministry and Pastoral leaders to help with Domestic Abuse)
Understanding the Dynamics of Elder Abuse, Teen Dating Abuse, Spousal Abuse and/or Child Abuse
(for all who want to understand)
Didn't Find What
You're Looking For?
This is not an exhaustive list! Seminars can be tailored to fit your needs.