About LiFE: Living in Freedom & Empowerment
A ministry devoted to helping people live lives free of disrespect and abuse so they can be all God intends. We provide help, hope and healing through counseling, support, resources and seminars.

Three Years of Ministry

We began this ministry in October 2007 and in these few years we have seen growth and changes. From new locations to a new name, we continue to bring light to the issues of abuse. Our trainings have been able to assist others with how to help those needing it. Our resources have brought peace and understanding as well as addressing safety issues. Our counseling services have helped others find healing and hope in our Lord. Many lives have been touched and services provided. That is because of you, our faithful supporters. We have taken a few loaves and fishes and multiplied their reach.

In an effort to keep you informed, below is a recap of what we have done since our inception.
602
the number of people who attended our trainings
28,176
the number of people who we reached at Presentations and Speaking Engagements    
12,500
the number of people we reached at Resource tables at
various community and church events
Based on the training, presentation and community events alone, we have provided assistance and information to:

Over 41,000 individuals

In addition:
150
people have been helped through in person counseling
6

12-week Support Groups have been facilitated

1 group held each week inside Dade county jail to men incarcerated
for domestic violence charges

5-7
people each week helped through Internet support and
counseling
400
website visits per month (average)
Add to that over 40,000 pieces of resource materials and  we have had a tremendous outreach. Additionally, we have assisted churches locally and nationally with beginning domestic abuse ministries in their congregations. It is your support which has allowed this to happen. Thank you.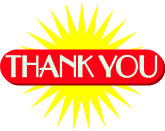 A Special Thank You
We want take this time to acknowledge and thank our faithful partner, Evangel Church International and Pastors Nigel and Madeline Hundy. Besides being a faithful monthly donor, they provide us with space at their social service outreach facility, Life Impact. Because of this, we are able to provide counseling services and trainings at this location to people who we may not otherwise reach. May the Lord bless you and the ministry with which the Lord God has entrusted you.

Healing the Broken Places Book Outreach
One of the requests we have had over the years is from people wanting a Christian book that can be used in groups or individually. People were looking for a Christian resource to help heal the damage from domestic abuse and there was none to be found for groups. Kate felt called by God to write Healing the Broken Places. Since its publication, it has been ordered from around the United States and the world, including from people in Australia, the UK, and Canada. Not only do we use this book to facilitate some of our groups, but others have begun using it to facilitate groups in their areas so our outreach and ability to assist others has been multiplied through its use. We are blessed.